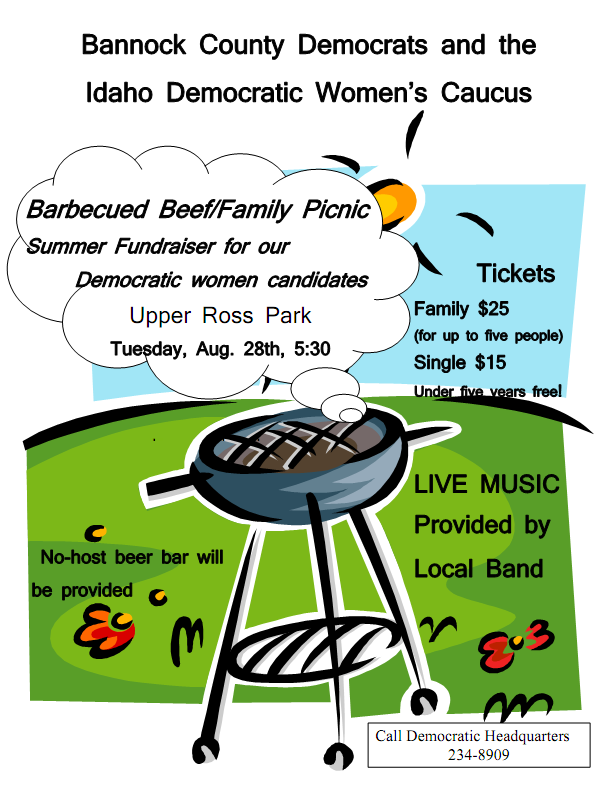 The Bannock County Democratic Party and the Democratic Women's Caucus are holding a Family Picnic/Fundraiser this Tuesday, August 28th. This event is being held at the Upper Ross Park pavilion, beginning at 5:30 PM.
The menu will be barbecued beef by Lin Whitworth, and salads and cookies by the Women's Caucus. There will also be a no-host beer bar.
Come and join in on the fun! Meet your District 28, 29 and Bannock County Democratic candidates, and help them raise needed campaign funds for the November 6th election.
Tickets are $25 for a family of up to 5, $15 for individuals, and kids under five years old are FREE.
For more information call 234-8908.