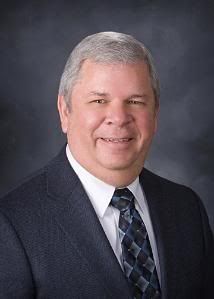 Yes, it has been 12 weeks and while all the estimates were that this week would be sine die (the end), a last minute disagreement over the K-12 budget and the inability of some to come to a consensus will result in this session lasting at least into next week. As you have been reading my perspective for the last 11 weeks I have a treat for you. My wife Renee has spent the entire week at the Capitol and has followed me around, sat through the sessions and I have asked her to relay her impression of what is occurring in the Senate chambers. I hope this gives you a new perspective.
AN ORDINARY DAY IN THE LIFE OF AN EXTRA-ORDINARY SENATOR
By Renee Lacey
After following my senator-husband Roy around the Idaho State Capitol Building for a week, I find that I've developed a whole new level of respect and admiration for our Idaho Lawmakers. Speaking from the perspective of an ordinary citizen, I wish to share some of my impressions of our 2013 Legislative Session:
The days are excruciatingly long! In addition to morning and afternoon sessions on the "floor" debating numerous bills, our legislators' schedules are filled with committee meetings, work sessions, phone calls, reading e-mails, and addressing concerns of constituents, not to mention the various lunches and dinners throughout the week. My fitness-conscious husband also tries to squeeze in two trips to the gym every day. He drives home to Pocatello every Friday evening, and then returns to Boise on Sunday afternoons. (Now I finally "get it" when he sometimes falls asleep in Church!) His day begins with a 5 AM trip to the gym, 7 AM arrival at the Capitol Building, where he often doesn't leave until after 6:00 PM. A typical legislative session lasts anywhere from 12 to 14 weeks.
The process of making new laws is very thorough. Each bill that finally makes the "cut" and goes to the "floor", must have three readings and must pass in both the House and the Senate before being signed into law by the governor. The meeting "rules of order" on the floor are strict and formal, allowing each bill to be discussed and vetted in a (mostly) civilized and fair manner. I really enjoyed sitting in on the sessions in the Senate. The testimonies on the different bills were generally sincere and well-presented.
Our legislators, in spite of having to study and consider hundreds of bills during a typical session, display a remarkable clarity of mind in vetting each bill. I especially commend them for staying awake during the appropriations bills!
The Capitol building is absolutely beautiful! What a great showcase for the state of Idaho! I continue to marvel at the elegant design and perfect architecture of every detail. Both the Senate and the House chambers have comfortable seats in the gallery above, where visitors can sit in on a session. (Roy tells me that the seats where the legislators sit are not quite as comfortable). Our Capitol building offers tours which provide a unique experience for a school field trip, an educational family outing or an out of state tourist.
Testimonies in the Senate Chambers can be long. They can also be very passionate, especially when contentious issues are being debated. However, I noticed that most of the lawmakers get along with each other in other settings even though they may differ greatly in their opinions on the "floor".
Every vote makes a difference! A disappointing example of this happened last Wednesday when the carefully crafted education budget appropriations bill was defeated in the Senate by one vote! Because it had already passed the House, the bill will need to be rewritten and go through the entire process again. As a result, our legislative session which should have ended March 29th will be prolonged for at least a week.
Senator Roy feels like he has truly made a difference during this session. He tells me he has made friends on both sides of the "aisle", and has been quite successful at building a coalition of lawmakers who are willing to work together.
This has been an overall positive experience for both Roy and me. I truly admire him for his efforts and sacrifice, and know that he always has the best interests of his constituents at heart. I have also benefited greatly as I have become better informed and more involved in the political process. One thing I have learned, however, that I now know for sure: I would never want to trade places with my husband! And --- I will be so happy to get him back home again!
Written by Representative Roy Lacey.