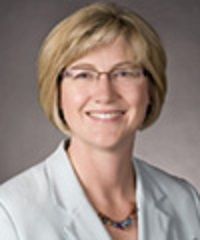 Pocatello, ID
— Idaho's new standardized education curriculum is the topic for discussion Wednesday, August 14th at the Bannock County Democrats Political Soup luncheon. ISU Assistant Professor Dr. Wendy Ruchti will be the speaker.
"You've heard the talk on both sides," said Ruchti of her presentation, "but come and find out what the Common Core State Standards (now renamed the Idaho Core Standards) really are, and ask questions, too." Ruchti will discuss the history of the standards, how they were created, their design, who supports and doesn't support them and why, and their potential future. Along the way she will address several "myths and rumors" about them to help listeners develop an informed opinion of the standards.
Ruchti's career has emphasized Science, Technology, Engineering, and Mathematics (STEM) education. She is a National Science Teachers Association online advisor and serves on the ISU Undergraduate Curriculum Council and as an Idaho Science Teachers Association Region 5 Board Member. She has a bachelor's degree from Brigham Young University with a master's degree and PhD in Education from the University of Idaho.
The Idaho Legislature approved the Idaho Core Standards in 2011. This year teachers across the state will begin teaching the new standards in mathematics and English Language Arts after two years of professional development. For more information, see
http://www.sde.idaho.gov/site/ICS/
.
This event will be held at the Bannock County Democratic headquarters,
355 Yellowstone Ave.
, across the street from Mama Inez restaurant. Delicious salad will be served between 11:30 a.m. and 1:00 p.m. Political Soup is a great way to stay in touch with fellow Democrats in our area, as well as to pass around ideas and suggestions. Entrances are at the front and back of the building; with parking in back (please do not take parking spaces belonging to businesses along adjacent buildings). We look forward to seeing you there. For more information about this event, please contact our organization at
bannockdemocrats@gmail.com
or call (208) 234-8908.