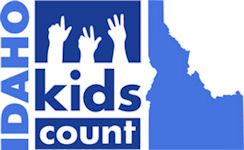 Pocatello, ID
- Parents, teachers, legislators and members of the public from across Southeast Idaho will gather together this Saturday for an Idaho by the Numbers rally to voice their support for the education of children and our young people.
Idaho by the Numbers is jointly sponsored by the
Bannock County Democratic Party
and the
Idaho Democratic Party
. The rally will be held on Saturday, September 28 starting at 11am at the corner 5th Avenue and Humboldt Street in Pocatello.
The rally will be addressed by former Marsh Valley High School teacher and state legislator, Bert C. Marley of McCammon, current state Senator Roy Lacey, and retired teacher of drama, speech and English, Dr. JoAn Dilweg among others.
Join with others to hear about constructive solutions to the problems facing Idaho schools and to demonstrate your support for Idaho education.
For more information, please call(208) 234-8908.