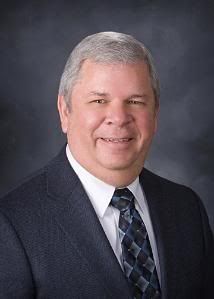 We are already four weeks into the session which means we may only have 12-14 weeks left and the Capitol has started to hum as legislation, appropriations and supplements are moving through committees at a record speed.
This was a special week as several people from Pocatello came to Boise. I had visits from a few members of the Pocatello-Chubbuck Chamber of Commerce, City of Pocatello and City of Chubbuck. What made the week the most special was a visit from Shiloh Blackburn from Pocatello who shared her thoughts on help for those with Developmental Disabilities. She is confined to a wheel chair. Her comments and requests were from the heart.
A spectacular announcement that affects most of Idaho came from the Superintendent of Education's announcement that he would not be running for a third term. While this was not totally unexpected, the timing was such that it caught many by surprise. When you couple this with the resignation of the Deputy Director of Education (who was brought in to fix Schoolnet), the exodus seems to be deep and severe. Due to these departures in leadership, several people have announced that they wish to run for these offices and others on the sidelines are giving the impression that they will jump into the race.
Some good news I read this week is that Democrat House Minority Leader John Rusche has a commitment from the Chairman of the Health and Welfare Committee that he will have a hearing on the redesign of Medicaid in Idaho. This legislation would cover those caught in the gap between the Insurance Exchange and Medicaid coverage. Due to opposition, however, this legislation may not make it out of committee, but it is exciting to even think about the possibility of helping so many Idahoans.
The proposal to do a tax shift of $80 million by adjusting the Grocery Tax Credit has been put aside after the ramifications of an increased tax on middle income people was considered. We can give much of the credit to Mike Ferguson, a former economist to several governors who did an analysis of this proposal.
The "guns on campus" issue is again rearing its head with a piece of legislation on the Senate side. I have a copy of the draft legislation and it has several inconsistencies; furthermore our State College and University Presidents are not in favor of this measure.
There is legislation floating around regarding a State Legislator concurrently holding another elected position such as a City Councilman or a Commissioner. Right now there is no law prohibiting this, although holding two positions at the same time may result in a conflict of interest. Let me know your thoughts.
The funds to prepare for the takeover of the private prison in Boise have been approved on the Senate side and the decision now moves to the House for consideration. This is a great deal of money, but the time is short and the Department of Corrections must be ready to assume duties on July 1st.
Our friend and Pocatello resident, Stephen Weeg, was confirmed in the Senate as a member of the Insurance Exchange Commission. Stephen has been working this position as Chairman of the Commission since last spring and has done a wonderful job navigating through the process in a short period of time. He is a shining star from our hometown and we can be proud of him and the work he does.
It is expected to be a dry year and accordingly we are hearing about water issues on a daily basis. There have already been some proposed shut downs of water in the Magic Valley which will affect the crop production in that area. There has been a request to advance the studies of increased water storage to purchasing of water rights using monies from the 2014 budget rather than the 2015 appropriations.
I will end with a quote from Aesop --- "No act of kindness no matter how small is ever wasted."