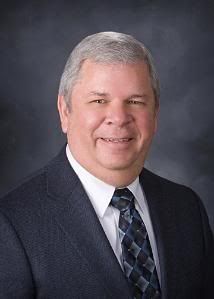 We just think things are moving fast and furious and then we get into a floor debate and progress comes to a mere crawl. However, we do make progress every day and the budgeting process is right on schedule for a March 21 ending date for 2014.
Just yesterday we passed legislation designating March 4, (the date the Idaho Territory was established) as IDAHO DAY. This day will be featured each year to remember our heritage as Idahoans and we do have quite an interesting history as was evidenced in the Senate floor discussion.

Through some extremely hard work by a young lady, Idaho now has a State amphibian which is the Idaho Giant Salamander. The story behind this legislation is one of tenacity and passion. As I did not know about this amphibian, I have included a picture so all can be as informed as me.
STATE AMPHIBIAN
While I reported that the Governor had ordered an investigation into the private prison issue, we have since learned that (1) only one Idaho State Police investigator was assigned and (2) that the agreement for the $1 million settlement may have absolved CCA from all responsibility. Two of our Democratic Representatives have requested that the FBI begin an investigation. I will give more information on this at another time.
Some other new reports on a" recycled" item: The courts have given Syringa Wireless permission to continue their lawsuit against the State regarding the improper awarding of the school WIFI contract. The Supreme Court has said, "All contracts made in violation of Idaho Code… are void, and any money advanced… must be repaid." If monies must be repaid, the total bill for services could be in the $27 million range.
We have had a wide variety of demonstrations almost every day this week. There have been several LBGTQ events, a religious event, and a well-attended "no guns on campus" demonstration. Most of these have been peaceable and respectful.
The "guns on campus" legislation is being heard in the House today and kudos to the Chairman of the State Affairs Committee for allowing all testimony to be heard, (even taking a break for lunch and returning to hear from the last 19 people who had signed up to give testimony). While this measure passed the Senate quite easily, more information has come forward since then that will hopefully affect the outcome on the House side. So far the testimony has been overwhelmingly against this measure.
I will be ending on a sad note. I heard today that our friend Millie Flandro has passed after a very long illness. Also, it continues to break my heart to learn that our young people are being bullied into making some very devastating decisions resulting in the recent loss of two Pocatello teenagers. I was also greatly saddened to hear about the tragedy in the Parrish family. I wish to express my sincere condolences to these families.