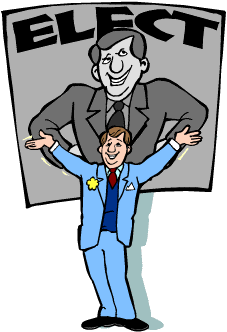 Steve Landon will announce his candidacy for the Idaho Legislature in District 28 at the Bannock County Democratic Party's Political Soup luncheon at noon on Wednesday, August 12th, in Pocatello. The luncheon begins at 11:30 a.m. and goes until 1 p.m.
As someone who understands what it means to earn a fair wage, a wage that can support a family, Steve is dedicated to pursuing policies that help Idaho's economy. Idaho needs to be a place where businesses and their employees can prosper together.
Steve, a long-time resident of Chubbuck, recently retired from a 43-year career with the JR Simplot Company Don Plant. He is currently president of the Idaho chapter of the Alliance for Retired Americans (IDARA). According to Steve, "IDARA is an organization devoted to enriching and enhancing the lives of seniors and retirees in Idaho. Primary issues that IDARA deals with are defense of earned Social Security and Medicare benefits."
While at Simplot, in addition to his work responsibilities, Steve served as President of United Steel Workers (USW) Local 632 which represents the hourly workers at the Don Plant. He also served as President of the USW Region 12 Council representing membership in nine western states and Hawaii. Steve and his wife Pam are also members of, and active in the Steelworkers Organization of Active Retirees (SOAR).
Steve and Pam are proud parents and grandparents of four daughters and a son and seven grandchildren. When Steve takes a break from actively volunteering to help others he enjoys family activities that involve Idaho's outdoors — particularly travel, camping, fishing and golfing with his grandson.
Political Soup will be held at the headquarters of the Bannock County Democrats, 355 Yellowstone Ave. in Pocatello (across the street from Mama Inez restaurant) with parking in the back of the building (please do not park alongside adjacent businesses). Food will be served and a small donation is appreciated.
For more information about this event, please contact our organization at bannockdemocrats@gmail.com or call (208) 234-8908.